THANK YOU RED ROBIN for having something that I can actually eat!!! Completely Allergy Free! I got my free Birthday Burger today. This is The Wedge Burger.
vvvvv This is what The Wedge Burger looks like on the menu vvvvv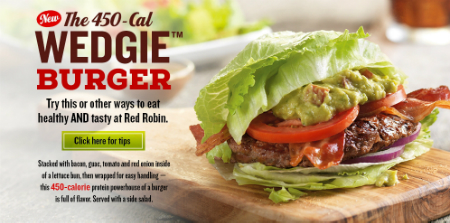 This is what mine looked like today. I brought my own GoVeggie Lactose Free cheese to go on it. I opted for the bottomless fries instead of the side salad.
Ok I had no idea it really was an actual like whole half of a head of lettuce I love lettuce but you might want to have a little less lettuce so it won't be wasted.
My bottomless fries!!! (I did share with The Lil Chef)
Everyone looking CRAZY but having fun for my upcoming Birthday!!! Poptastic Pops N More, The Lil Chef and I